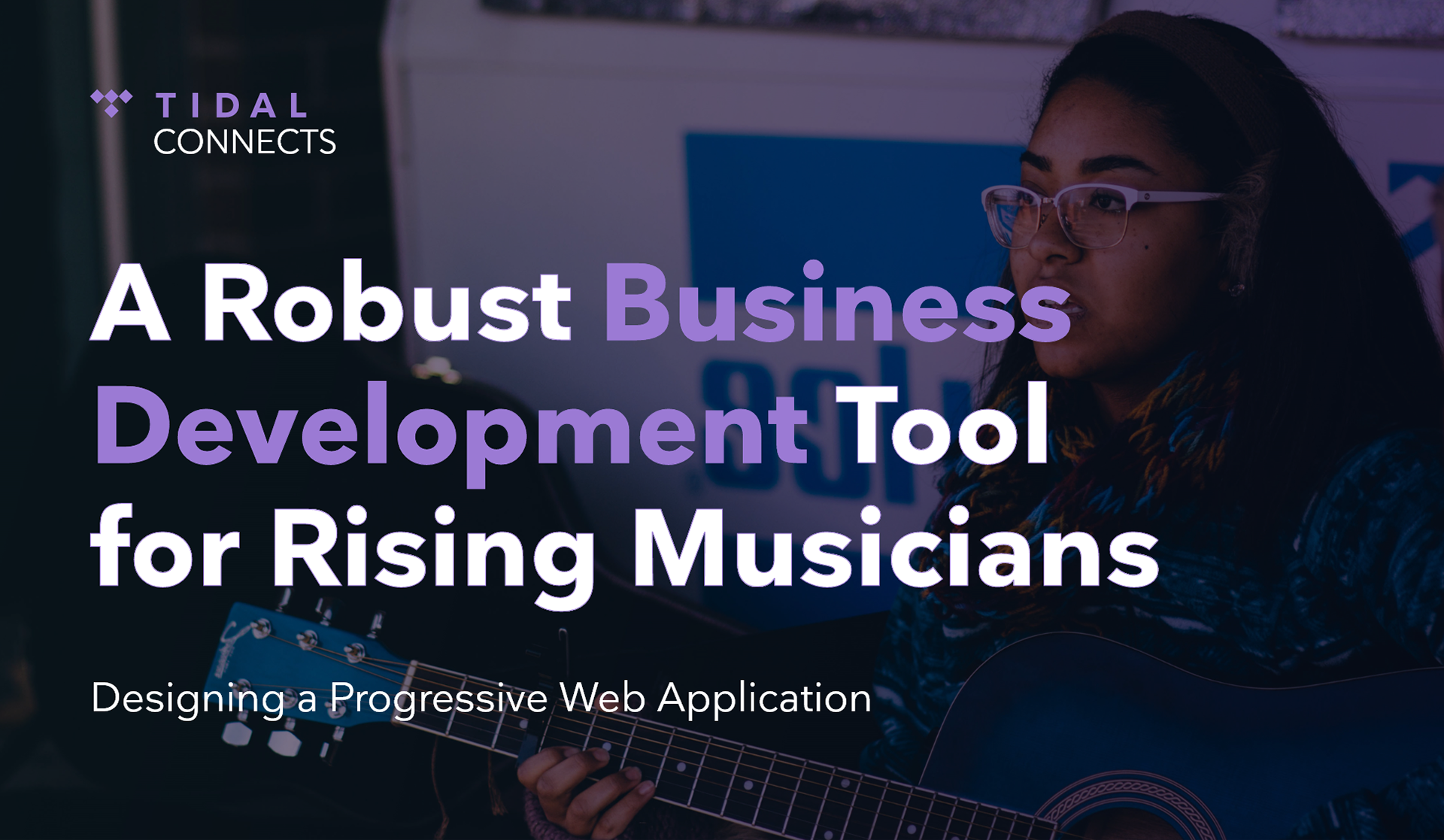 Catapulting Grassroots Musicianship with the Tidal Connects© Platform
Project Background
Leveraging the database of a major streaming service, Tidal Connects© helps users strengthen their relationship and business development efforts, starting with folks in their local community. Tidal Connects© enables artists to find, meet, and collaborate with the backroom-titans who are behind some of the largest and freshest hits. 
Although the app is catered towards three user-types, this version serves as the stepping stone for larger and more comprehensive usability cases.
I wanted to design and iterate quickly, so I decided to keep the UI as close to the mothership application as possible—but, as opposed to using the standard black and blue, I opted to use purple to provide the application with some level of distinction.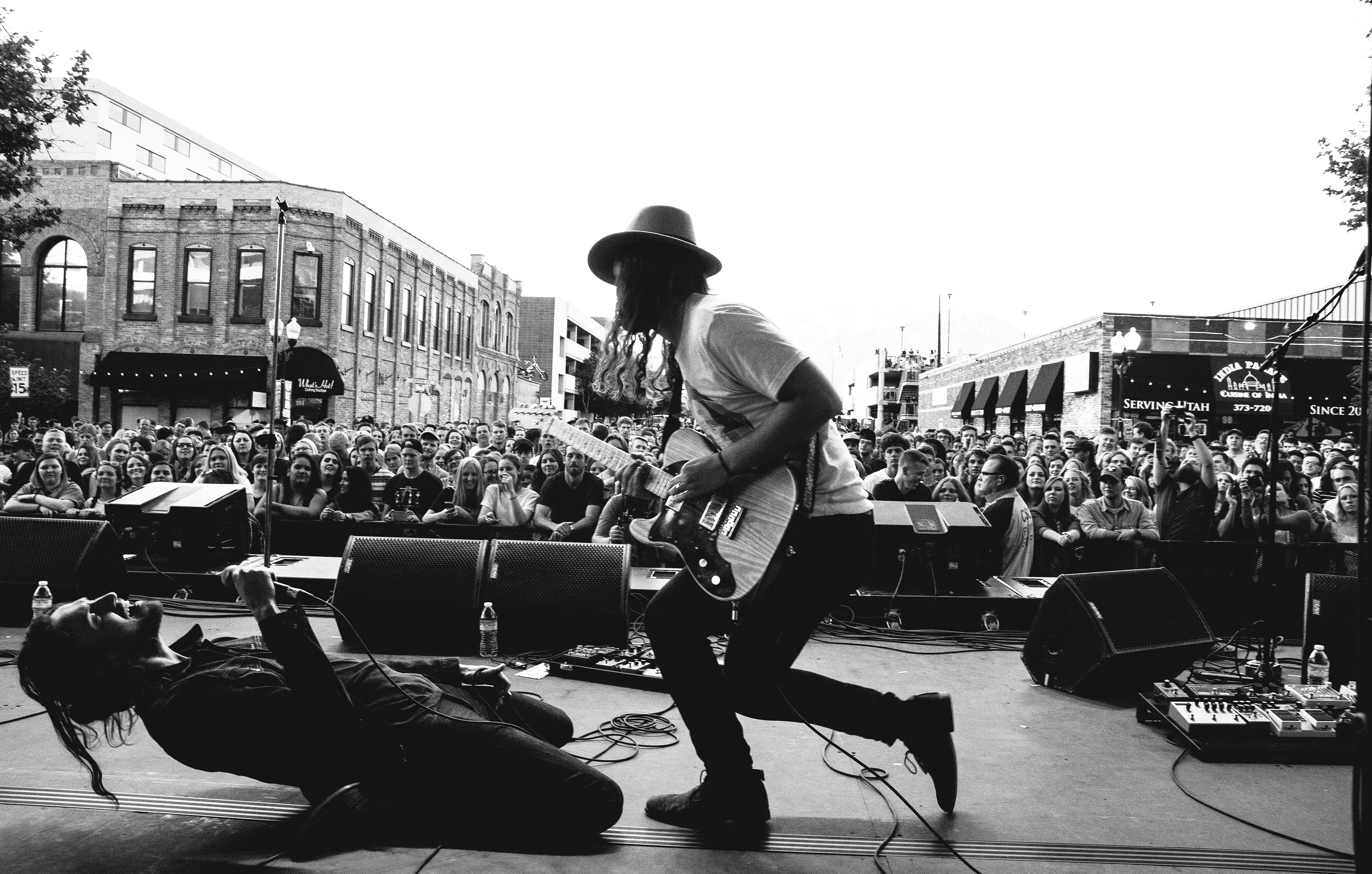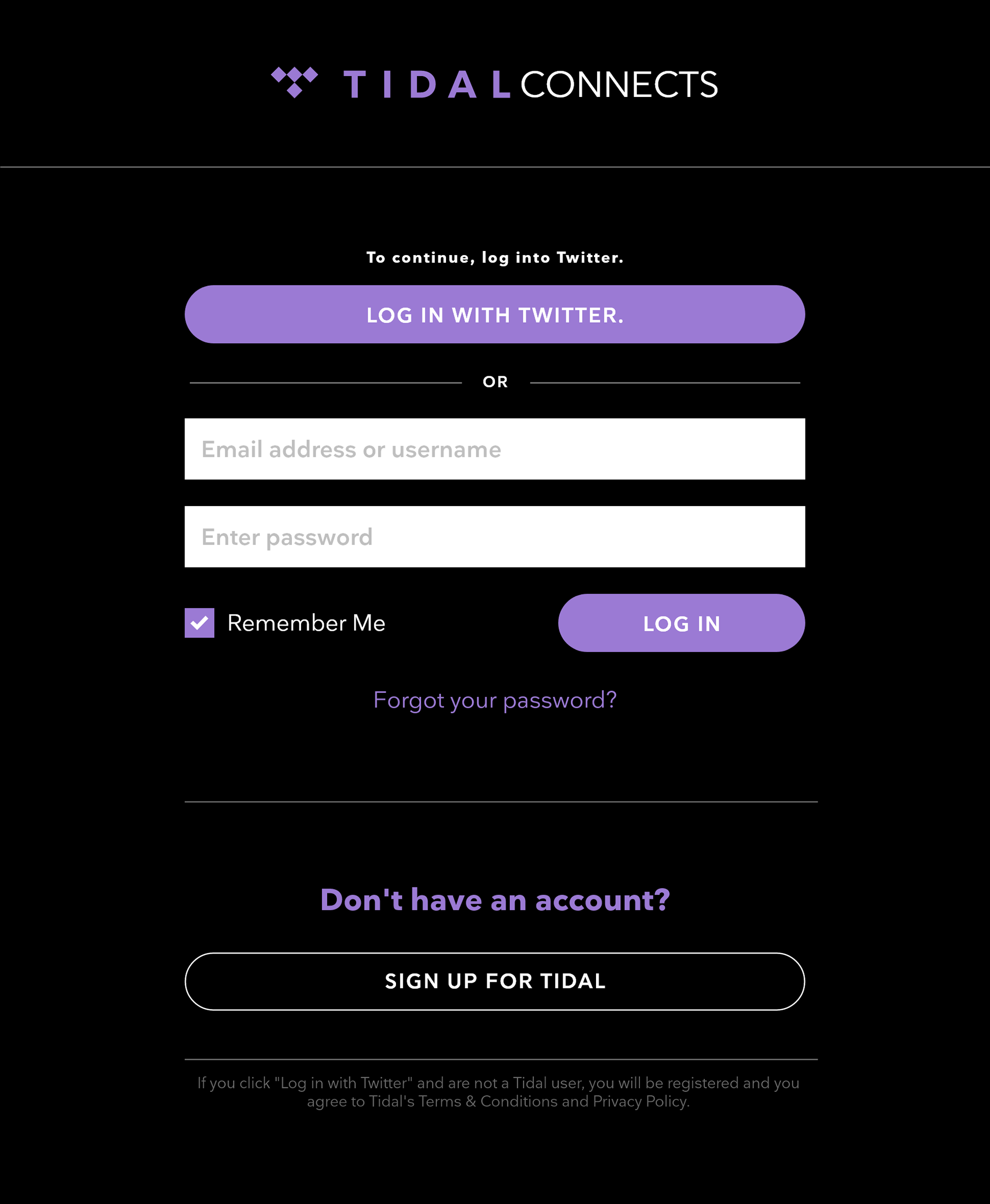 The objective of this kind of persona is to examine the process and
workflow that our user would prefer to utilize to achieve their objectives when interacting with our product or service.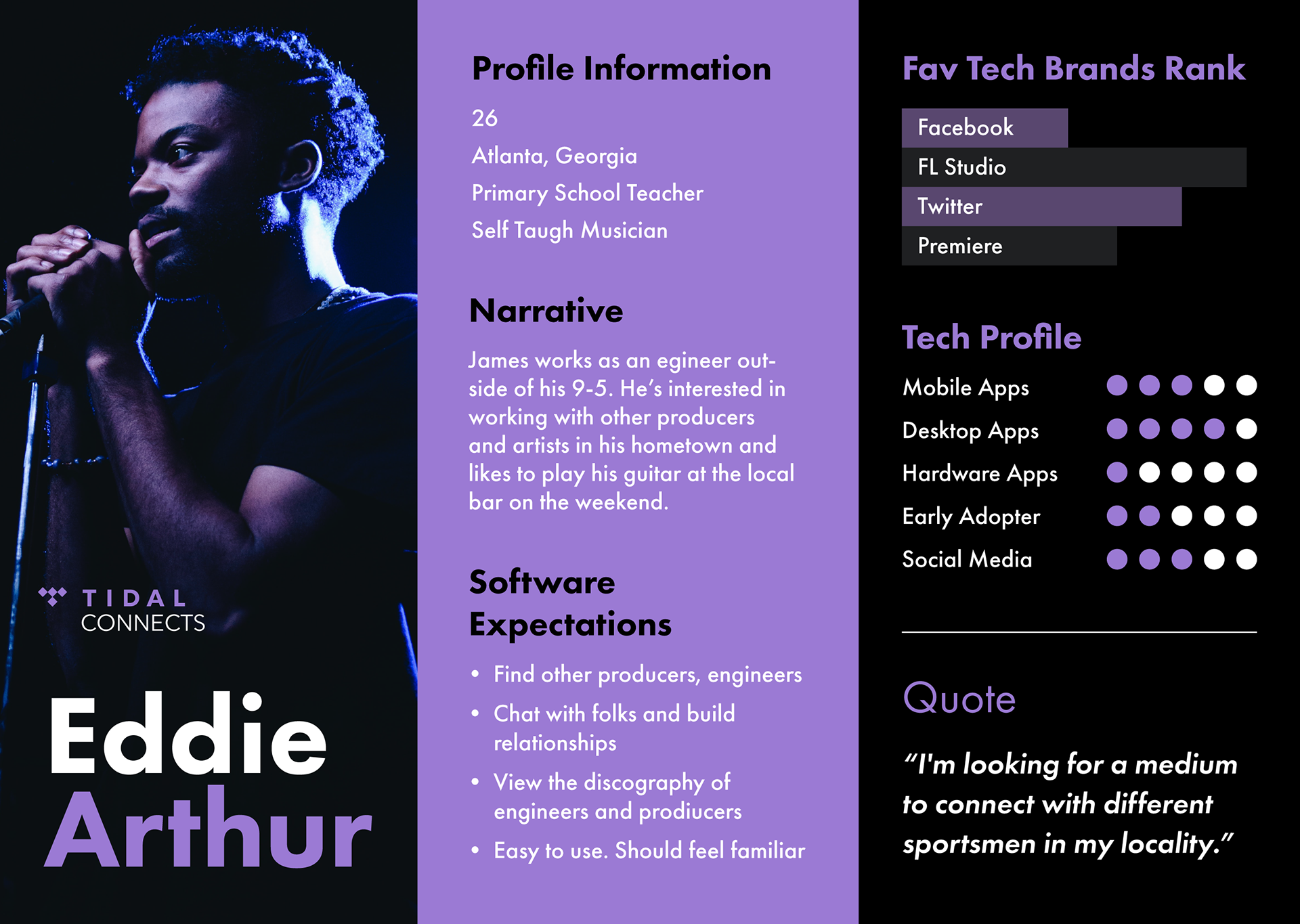 Users want instant access to a robust search engine, filtering tool, and results page so that they can easily find others in their community. It was important to remove any unnecessary components or features that could dilute the platform's most primal feature.​​​​​
Tidal Connects makes it easier to find the right message, image or document file (from a searchable archive), or profile. Share PDFs, images, videos and other files directly with other users by dragging and dropping.
​​​​​​​
It was important to create an interface that fell into compliance with Tidal's branding standards but offered enough flexibility for users to create a distinctive profile. The customized user-elements include a biography section, profile picture, and social networking links. Powered by Tidal's streaming catalogue, users with creative or technical credits will find their existing projects automatically listed in their profile.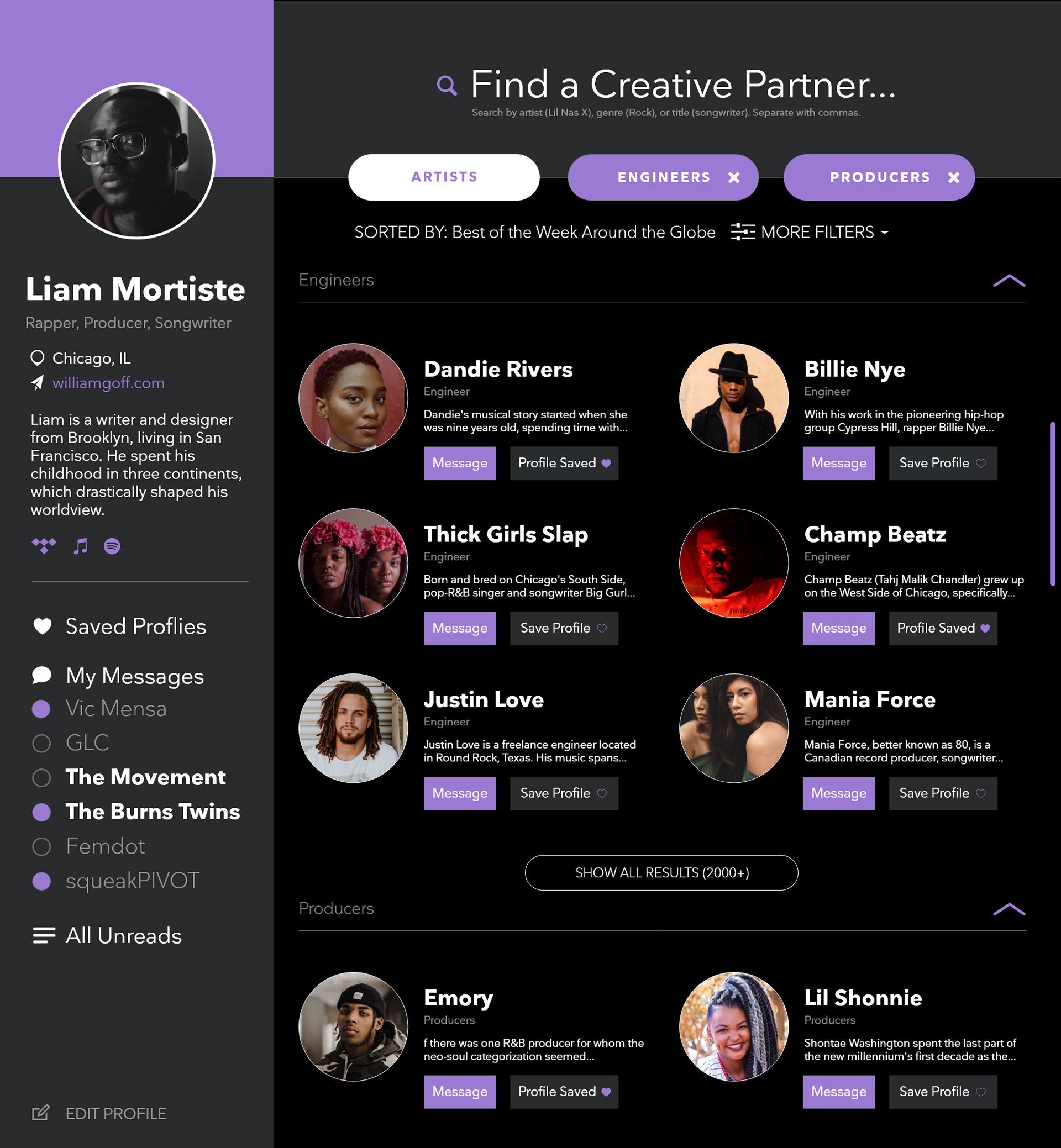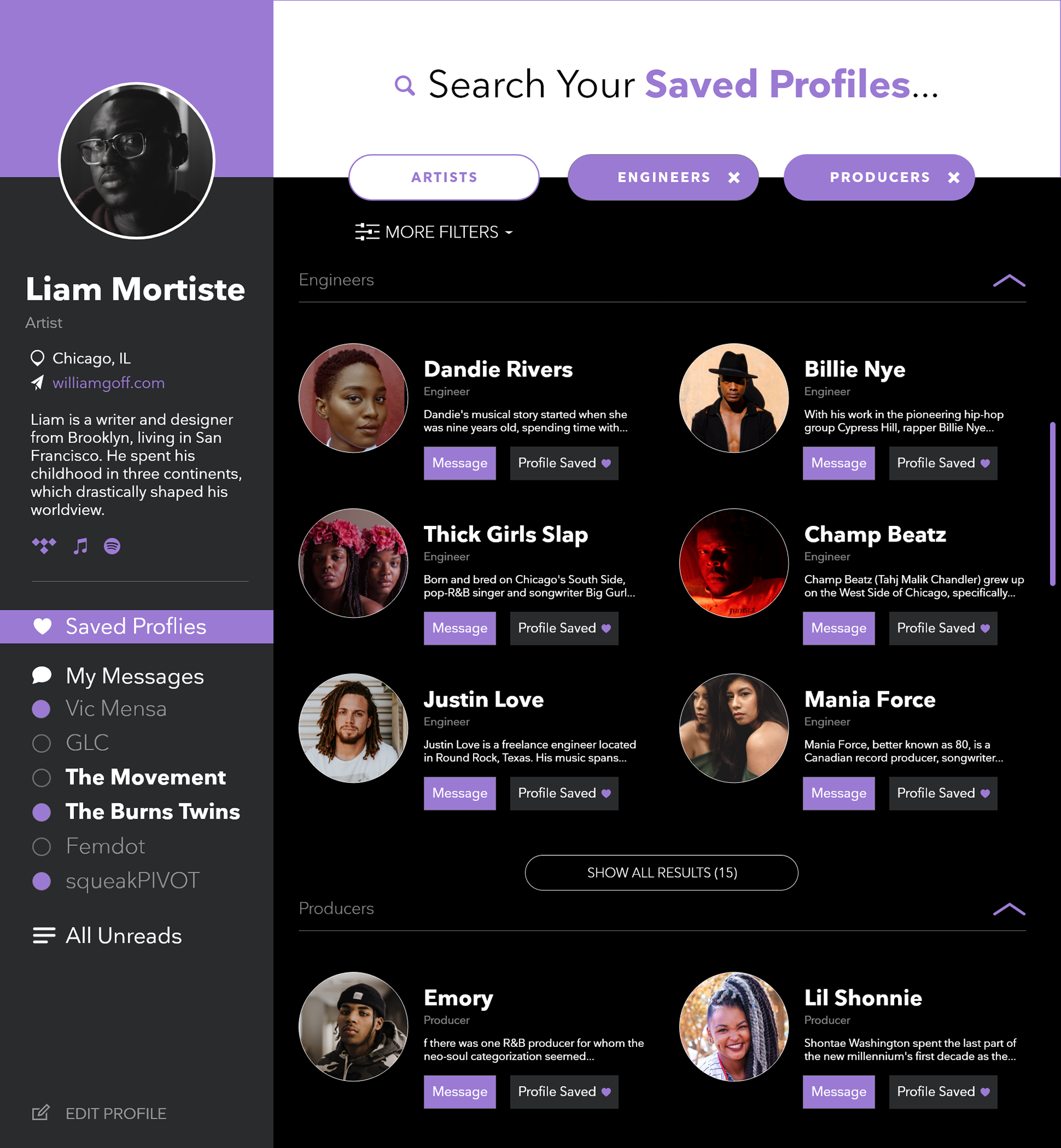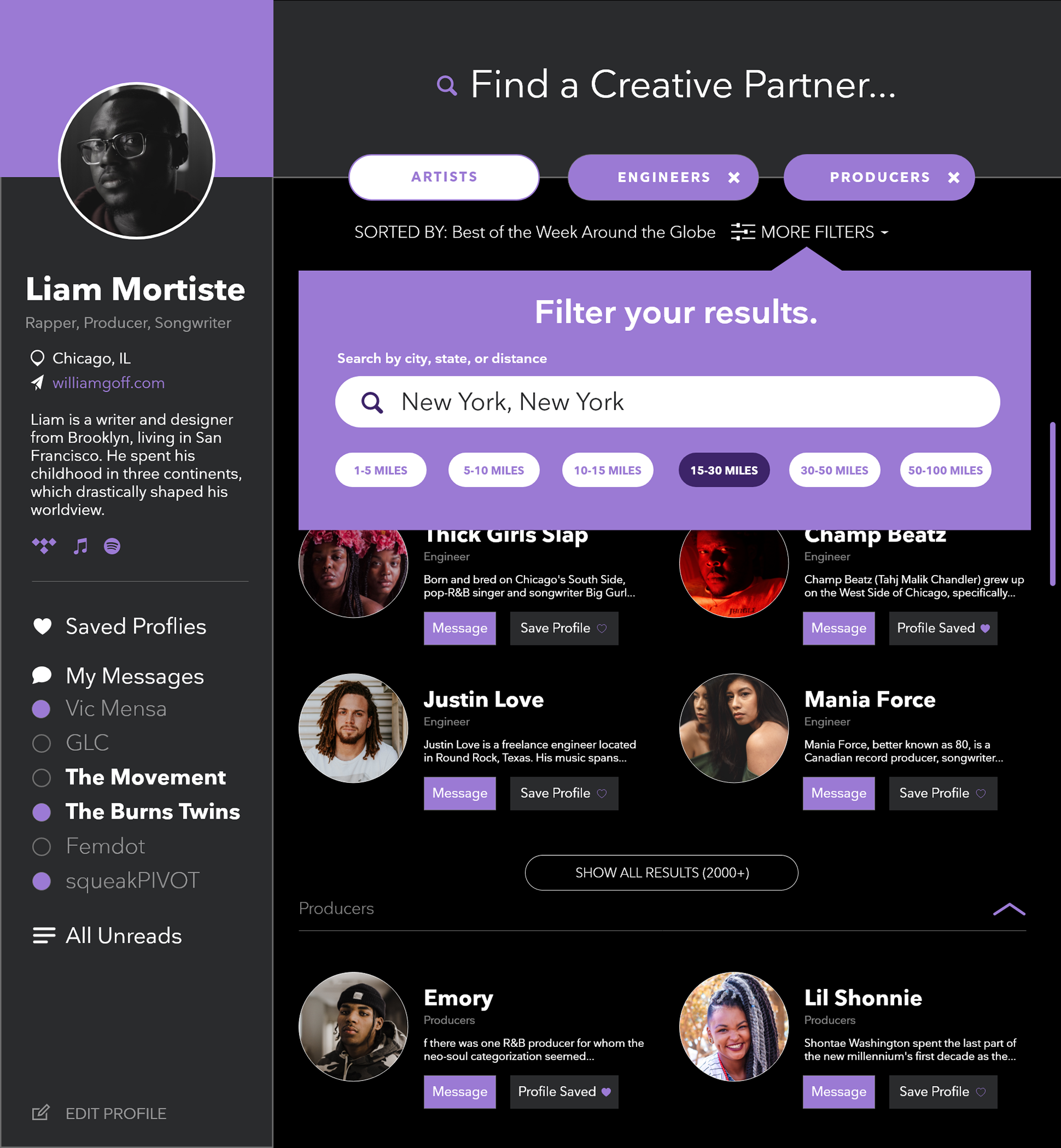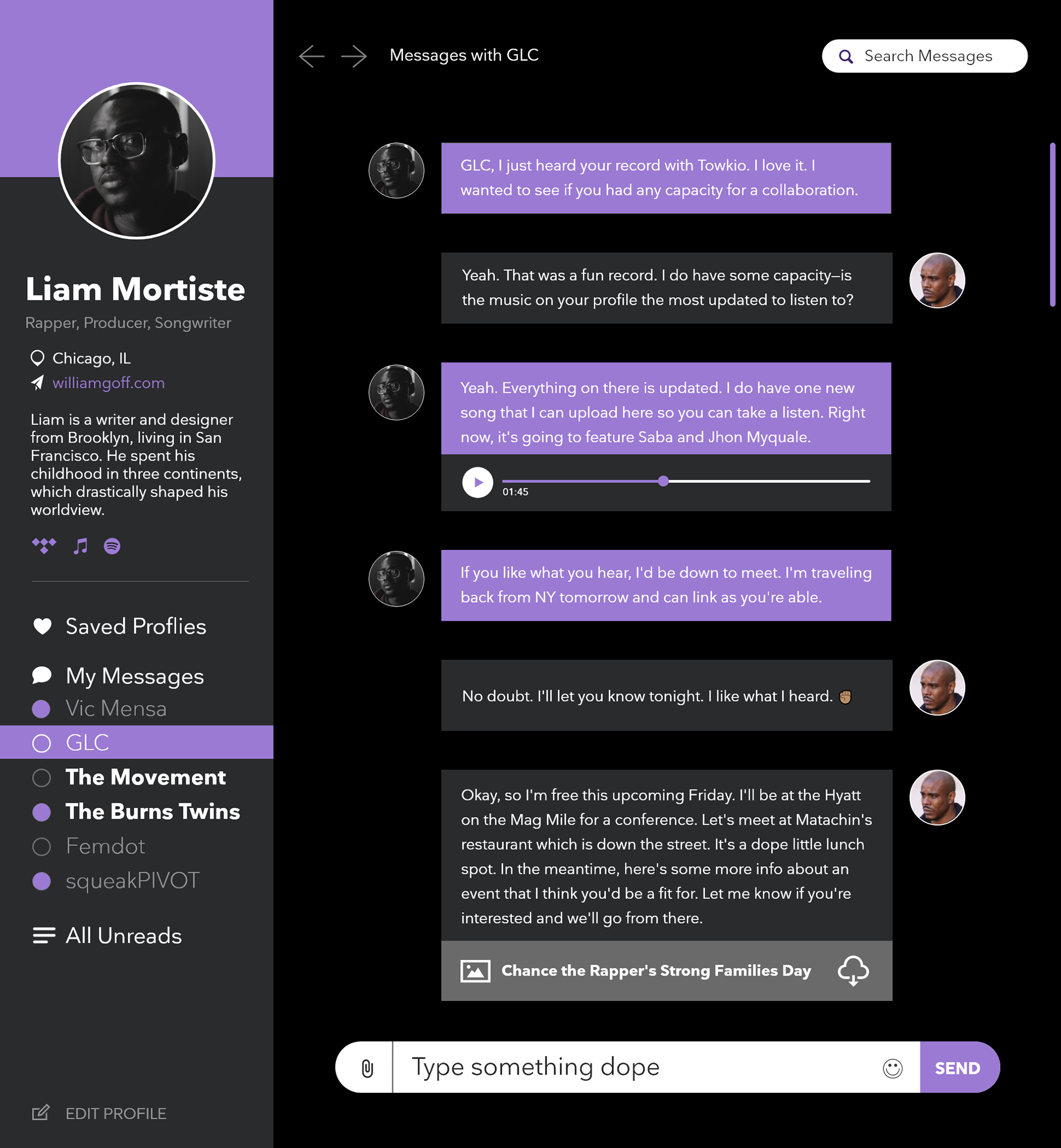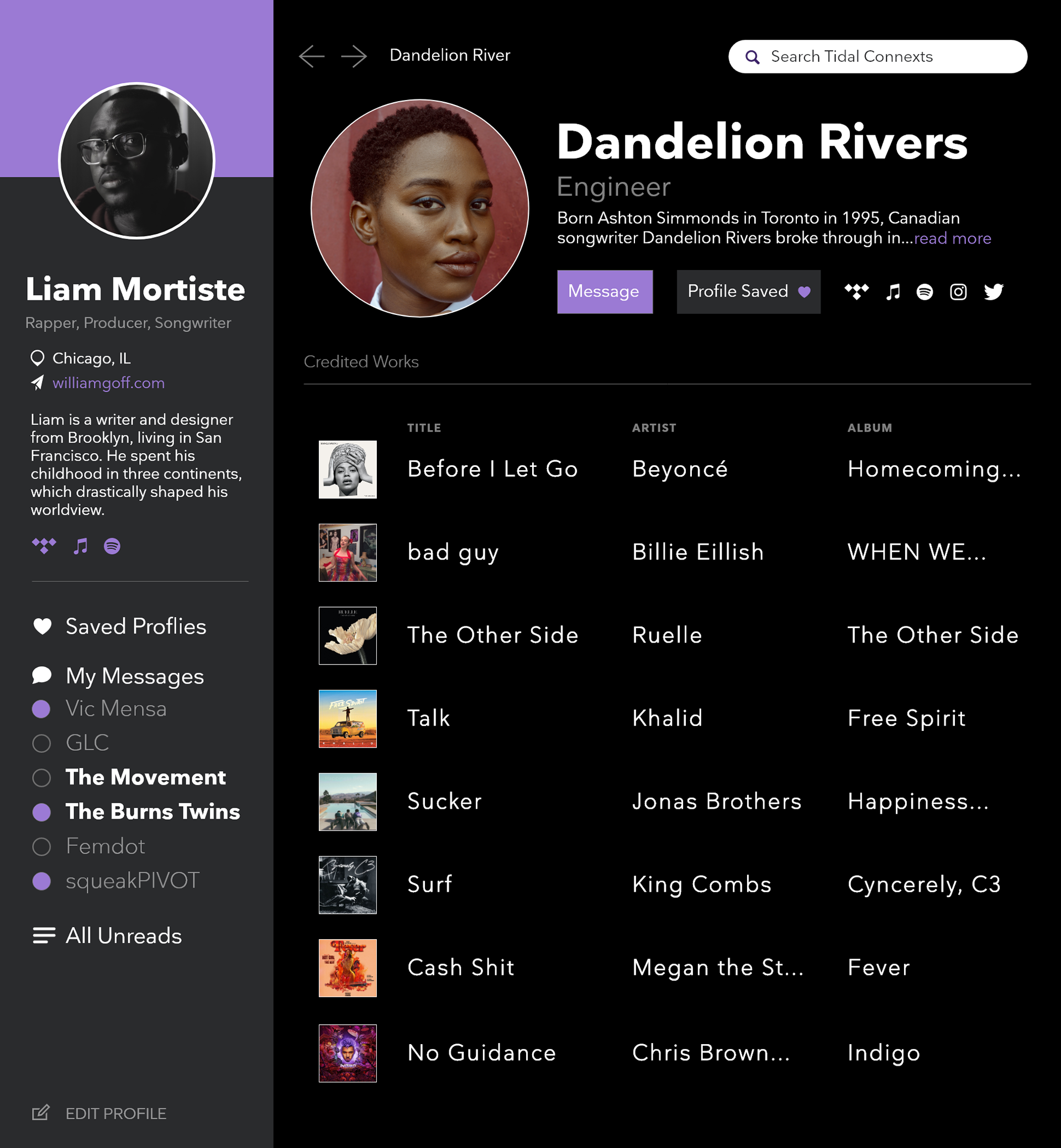 Tidal's communications team aims to create long-lasting relationships with its customers and, most importantly, remain as the go-to platform for artists. To help them achieve this organizational goal, I designed a landing page that serves as the footboard for new content tailored to musicians, technicians, and other industry players.