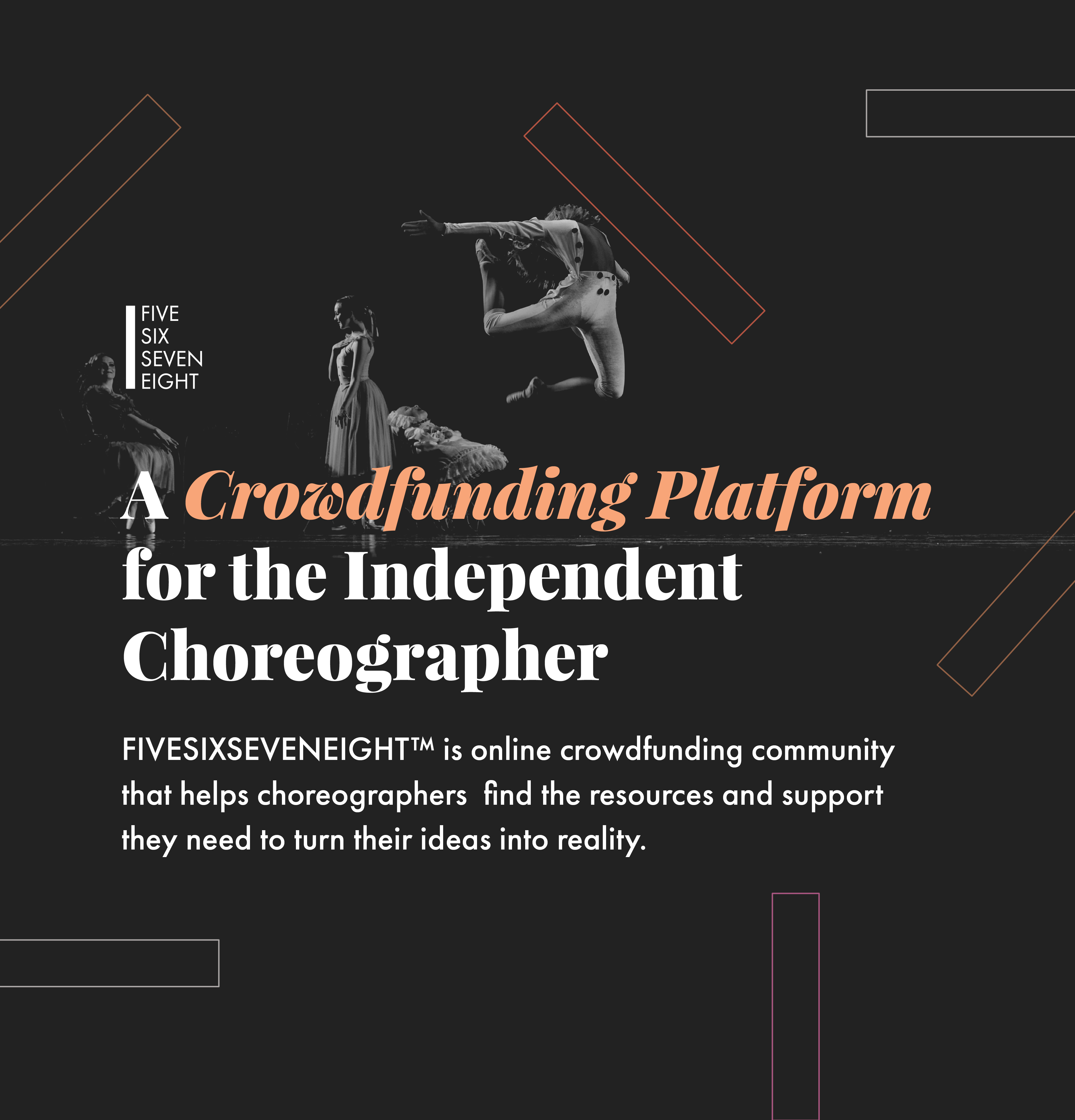 I created a quick user-persona
based on several conversations with a few of my dancer friends (one of whom is mentioned above) to determine the most appropriate functions of the website—which included both high-priority features and low-hanging fruit. 
Using their feedback, I was able to settle on an art direction that conjoined some of the brands they already liked, and some of the well-known brands in the dance community. Once completed,
I built some low-fidelity wireframes
to sketch out the core functions of the crowdfunding platform, gathering inspiration from websites like Seed & Spark, GoFundMe, and Kickstarter.
Goal Directed User Persona
Otis is interested in lots of genres of dance, particularly street dance, ballet dance, and contemporary. With almost a decade of training, Otis is approaching the end of his graduate career and is hoping to land a gig as a member of a dance company. Otis dreams of having his own company and setting his choreography onto other dancers.
Age: 24,
Location: New Jersey
Occupation: MFA Student in Dance
Passionate, Energetic, Adaptive, Resourceful, Personable, Creative
Can't afford to fund his own dance company or project. There's no online community solely for dancers, choreographers, and dance-appreciators.
Mobile Devices
Instagram
Misty Copeland
Nederlands Dance Theatre
Vogue Magazine
FX's Pose
To create and gather excitement (and funds) for a dance project. To meet other dancers and learn how to have a successful career outside of the concert dance world.


The Content Management UI
This content management UI will assist project creators in publishing content about themselves, their team and, most importantly, their project. Users will be able to add photographs, video, text, information about contributor rewards, and other important details.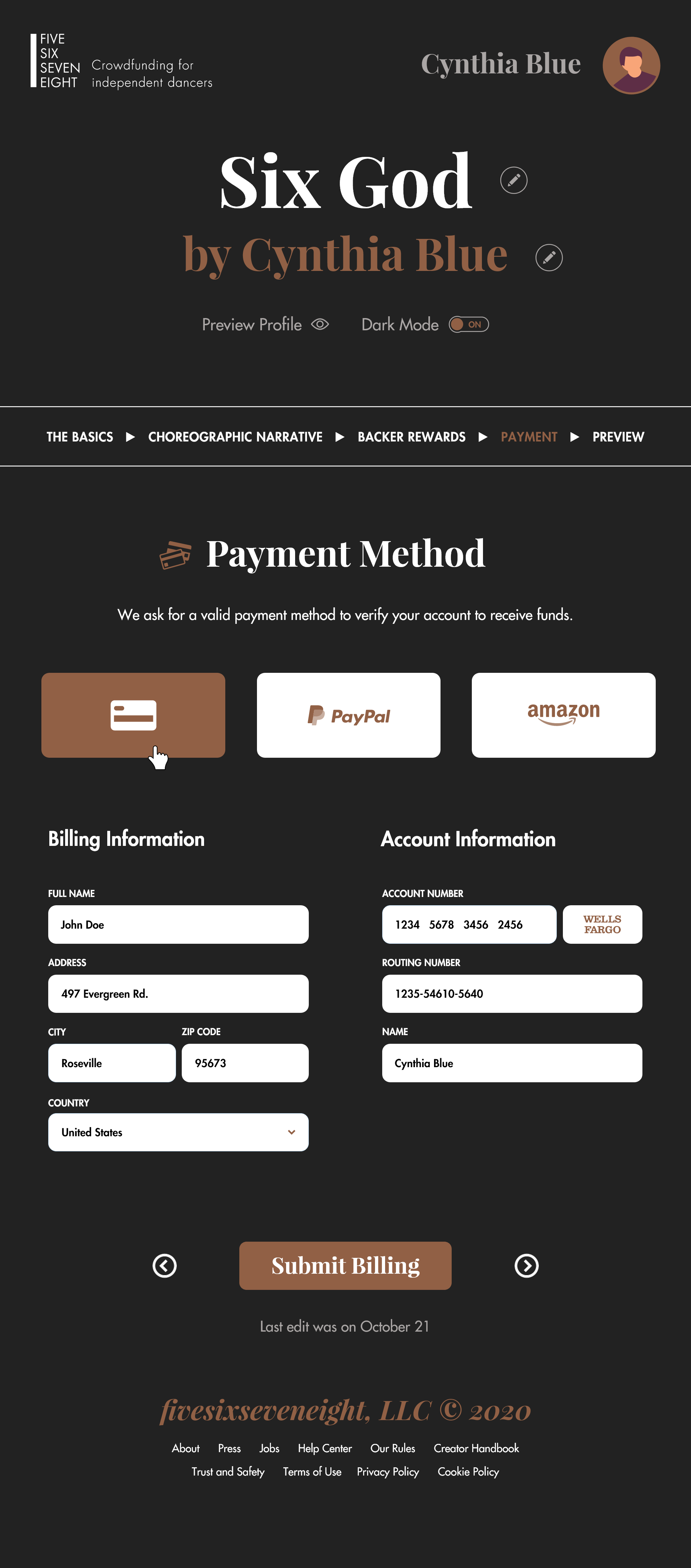 A Completed Project Profile